Restaurants and Dining - Crayton Cove - Naples Florida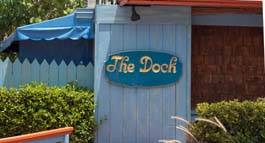 The Dock Restaurant is a favorite with Naples residents and visitor's alike. Relax, this is Florida-style living.
The Dock at Crayton Cove, located in the heart of Old Naples where 12th Avenue South meets Naples Bay, offers waterfront dining that's the real taste of Naples. Its picture postcard-perfect views of Naples Bay, great food, and laid-back attitude have made this open-air restaurant a Naples tradition since 1976. The affordable menu includes seafood, salads, sandwiches, steak, ribs and pasta, plus tropical drinks, beer and wine. Come for the Raw Bar any late afternoon or evening . . . or for Sunday Brunch Naples-style from 11 am to 2 pm.
12 Avenue South at the City Dock
1-239-263-9940
---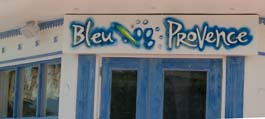 Bleu Provence
French restaurant owned and operated by Jacques and Lysielle Cariot who moved to Naples, Florida from Provence, France. Though walk in customers are most welcome, it is recommend that you call ahead to make reservations. Because of the influx of visitors to Naples, Florida, between November and May, reservations are a must during that time.
1234 8th St S ~ Naples, FL 34102
(239) 261-8239
---
The Boat House Naples Florida
Waterfront dining located at Channel Marker 4 in Naples Bay. A 100 foot dock is available to accommodate boaters.
990 Broad Avenue South ~ Naples, FL 34102
(239) 643-2235
---